Low Carb Program with remote clinical appointments shown to be as effective as face-to-face obesity weight management services
Published on 5th May, 2022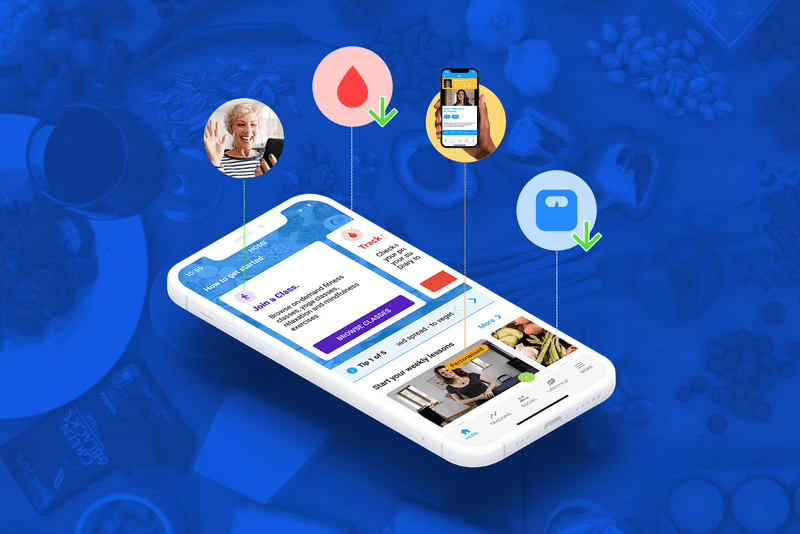 New research has shown that the provision of the Low Carb Program app with remote clinical appointments is "as effective" at supporting weight loss and glycemic control as traditional, face-to-face obesity management.
When COVID-19 disrupted the traditional obesity management services at University Hospitals Coventry and Warwickshire (UHCW) NHS Trust in early 2020, clinical researchers replaced the normal service of face-to-face appointments with a new approach.
The new hybrid approach consisted of using the Low Carb Program app and remote clinical appointments.
Data was collected on participants' body weight and HbA1c at the start of the study and again at follow-up.
The results of participants using the digital tool were also compared with that of a retrospective control group that had received traditional face-to-face obesity management in the pre-COVID era.
The results published in Formative JMIR found a statistically significant mean loss of body weight of 2.7 kg and improvement in HbA1c of 3.3 mmol/mol for participants reporting outcomes in the Low Carb Program app.
Of the study's 105 participants, 86% of participants engaged with the Low Carb Program app and 84% were actively engaged within the prior 30 days at follow-up. The average time since sign-up for participants who reported outcomes was 7.4 months.
Dr Petra Hanson, lead researcher commented: "It's great to see evidence for the feasibility of incorporating digital tools into traditional NHS Weight Management pathways. The next step is a bigger trial to assess its long-term impact in a larger cohort."
Charlotte Summers of DDM, makers of the Low Carb Program commented: "We are delighted to see the impact of the Low Carb Program in delivering clinically safe and effective remote care. These outcomes demonstrate digital technologies have the capacity to augment traditional care pathways, reduce burden, reduce cost and ultimately empower people with the tools they need to lose weight with, even when they are on a referral waiting list."